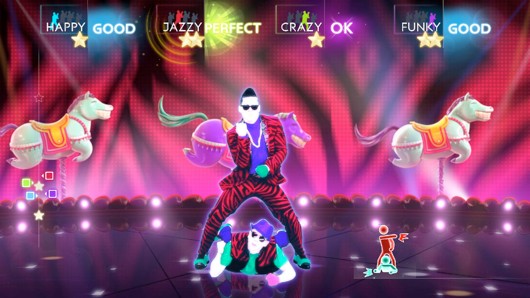 After announcing that some Psy based DLC was in the works a few weeks ago, Ubisoft have unleashed Gangnam Style on the world of Just Dance 4. The DLC is available from today on the PlayStation 3 and Xbox 360, and will see a release on the Wii U "at a later date".
The insanely popular Korean pop hit will  come complete with those iconic dance moves that have inspired copious amounts of embarrassing moments for public figures around the world. Although the publicity around the song is beginning to fade a little, you can't doubt the impact of something that has been viewed 774 million times – a scary number indeed.
Ubisoft have released a trailer for the DLC with the appropriate level of barmy included, and if you're tempted by some added Gangnam Style it will set you back 300 Microsoft Points, 300 Wii Points, or £2.39 on the PlayStation Network.