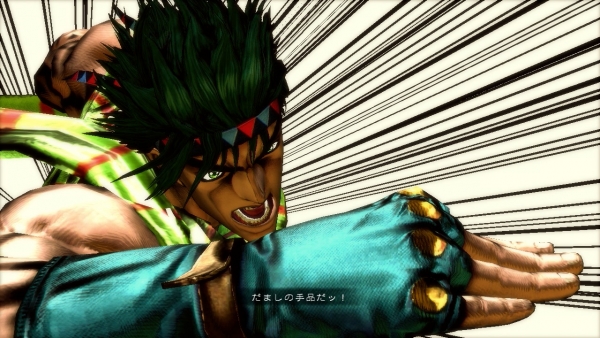 Namco Bandai have revealed today to Famitsu that JoJo's Bizarre Adventure: All-Star Battle will feature some new moves and levels. Considering that the game features more characters than any JoJo's Bizarre Adventure game to date, there is a lot for Namco Bandai to draw from in terms of source material.
They have confirmed through Gematsu that the following characters special moves will be featured in the game:
Josuke Higashikata: Fist rush after opponent recovers physical strength.
Okuyasu Nijimura: Undermine regardless of appearances, flowerpots flying too.
Jolyne Kujo: Restrict opponent rush. Striking with a baseball instead of fists?
Hermes Costello: Barrage of two seals on the opponent's face. When the seals are ripped off, it returns to normal and a large amount of damage is dealt.
Also featured in the game will be the fan favorite locale of Mori Ougai as a level. Be sure to let us know what you think in the comments section below.