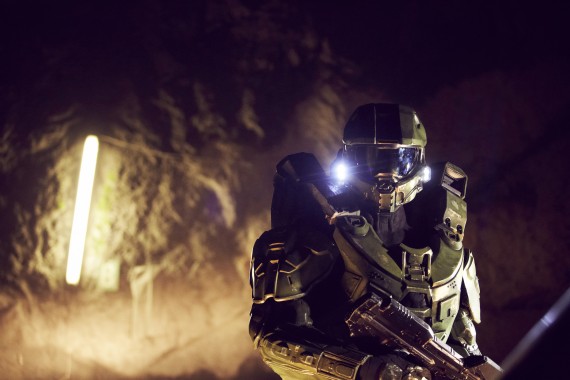 Xbox 360 has always done Halo launches in style, so it's no surprise that for the launch of Halo 4 they went all out, however this can almost be classified as beyond that.
The launch of Halo 4 involved them taking the Principality of Liechtenstein and recreating it into the Halo Universe. Fans and media were taken to a secret location before thrust into a war zone, with battle grounds, explosions, sound effects, and amazing set builds. They took a 13th Century castle and redid it as a futuristic military fortification, where guests could be the first to play Halo 4.
Not only that but they took a working mine and turned it into an arena for a sci-fi adventure, with the Master Chief making an appearance amongst the awesome explosives. The countryside became a military camp and battle ground, with props, special effects and the words put into it.
The guests were taken on a two-hour adventure by 15 actors where they had to decode a series of clues to help save mankind from extinction by fighting off the threat of attack.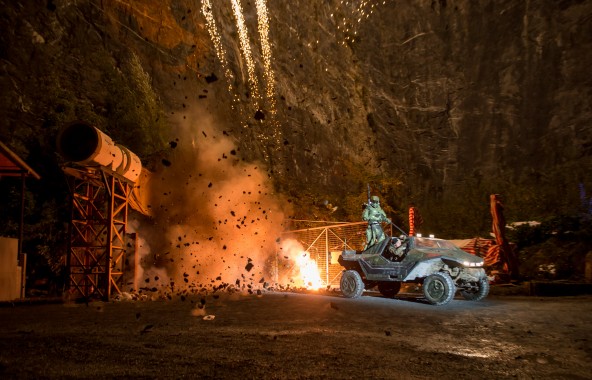 I don't know about you guys, but this sounds freaking awesome, and something I am insanely jealous of. I would pay good money to be a part of this, and that is what you want people to think when you hold an event. It was an insanely good effort on Microsoft's part and if they even put part of that effort into the game then we can expect a very high quality and well thought out game.
Keep an eye out on the site for a review of Halo 4, and make sure to check out the rest of the site for news, reviews and more info on the latest games!