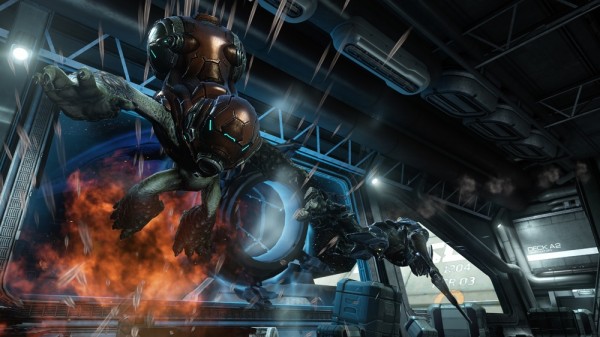 Halo 4 is a pretty big game earning well received reviews, such as Capsule Computers' own review HERE, but just how big it really is doesn't really get determined until we see how it sells.  Luckily for us however we can get a head start on seeing the sales by the numbers that have been coming out on it's first day sales.
Within the first 24 hours of Halo 4's release there were $220 million worth of sales across our globe which was only briefly featured in the game itself, which comparatively blows past the likes of "Harry Potter and the Deathly Hallows: Part 2" and "The Avengers" according to Microsoft.  Further sales were tracked to surpass $300 million for the first week.  Additional local records were made in Australia as there the game's launch was the biggest Halo launch as well as the biggest Xbox launch this year to date.
With the release and sales of Halo 4, the entire franchise has amassed a nice $3.38 billion and the fans enjoyment are easy to see as over 4 million players were observed playing the game in the first 5 days, assumingly even more offline, for a total of more than 31.4 million play hours.  Which also pushing the franchise numbers to over 5 billion recorded play hours.
With all the media and marketing it seems that Microsoft has done exactly what it was setting out to do.  Plus, with Black Friday and Christmas just around the corner who knows how much further the sales will go.