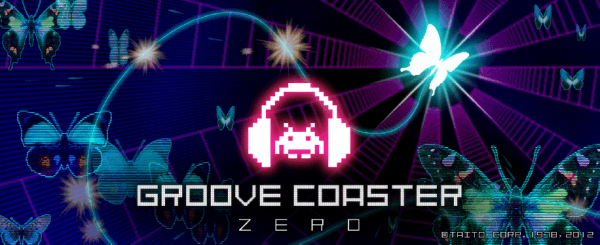 TAITO have just announced that their exhilarating rhythmic music game GROOVE COASTER released on the iOS in July will now be available to play for free in Free-to-Play form with the release of the new GROOVE COASTER ZERO.  With the new free version of Groove Coaster ZERO you can unlock new tracks (levels) as you progress through the game resulting in a game that grows as you play it. Along with that you can earn awards and badges for obtaining perfect plays and obtaining awesome scores!
Groove Coaster Zero will also have an awesome line-up of new songs to suit a variety of musical tastes. Free tracks will become available as you progress further into the game and will contain over 30 free tracks with more becoming available in future updates.
If you already own the original Groove Coaster that was released back in June, TAITO have not forgotten about you and as show of gratitude owners of the original game will be eligible to receive three limited edition gift tracks within Groove Coaster Zero.  (note these Tracks are not for sale and will be available to purchase any where else)
You can download GROOVE COASTER ZERO from the iTunes store right now (Click here) If you want to know more about the game check out review here.
Trailer for Groove Coaster can be seen below