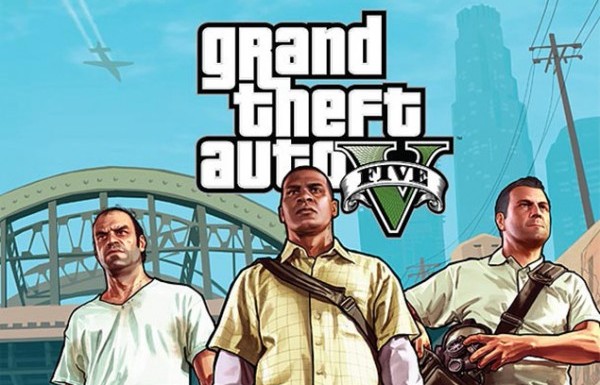 The much anticipated, official, second trailer for Grand Theft Auto V has just been released and you can view it below!!
The nearly 2 minute long trailer, with Skeletons by Stevie Wonder playing in the background, shows some great cinematic action and cutscenes. The trailer also gives a great sneak peek at our three main protagonists and their differing lives/lifestyles, although we do already know that they share one commonality – a penchant for robbing banks!
Michael, the ex-gangster who has given that life up now for many years, is portrayed as the older (richer) family man. Franklin, the repo man who also works for a luxury car dealership, is shown as having some relationship issues, whilst Trevor…he just has issues. He is seen, among various other things such as lighting a house on fire and subsequently blowing it up, jumping off of a moving train as it heads towards a collision with another train! What would GTA be without a little crazy?
The trailer is awesome, action-packed and laced with humorous quips. "That's Trevor, my best friend. And that's Franklin, the son I always wanted." Michael better be sarcastic when he says that! If you don't watch the trailer below, and you are not excited for GTA V, I feel Trevor's response to Michael applies to you too: "Jesus, your therapist has a LOT to answer for!"