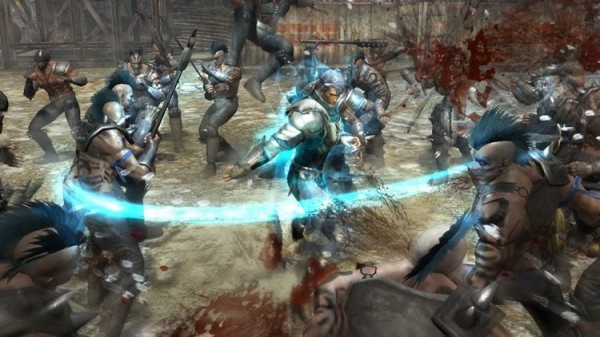 If you've been dying to absolutely destroy your enemies in the next game in Tecmo Koei's Fist of the North Star video game series then you'll be happy to hear that the company now has a release date for the game in North America.
The title will hit stores in North America on February 5th as a retail release on the Xbox 360 and as a digital download on the PlayStation 3. It is also worth noting that Tecmo Koei has announced a Wii U version of the game as well, though the release date for that version is currently unknown.
As for Fist of the North Star: Ken's Rage 2, it will feature over twenty characters from the Fist of the North Star series besides Kenshiro as well as a Legend Mode which will cover the entire manga storyline from the Roah Saga to the Land of Shura story arc. The game will also contain original story content which will be playable in the game's "Dream Mode."
A few months ago a couple members of our staff were able to test out Fist of the North Star: Ken's Rage 2 at Tokyo Game Show and their impressions of the game can be seen here while some recorded gameplay footage can also be found in the below video.