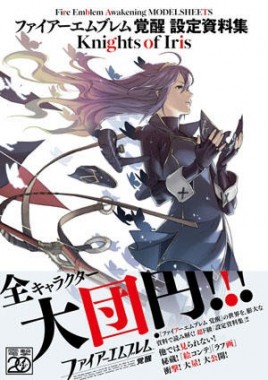 Fire Emblem: Awakening has just came out in Japan this past week and along side the release was the announcement that an official art book for the game will see a release on December 7th.
The art book is titled 'Fire Emblem: Awakening – The Knights of Iris' and features a variety of different art such as character art, event illustrations, soldier designs and even weapon designs. It also features several rough illustrations of when the game was in the early stages of development.
No solid date has been confirmed for a Western release. What do you think of Fire Emblem: Awakening getting an art book? Let us know in the comments section.