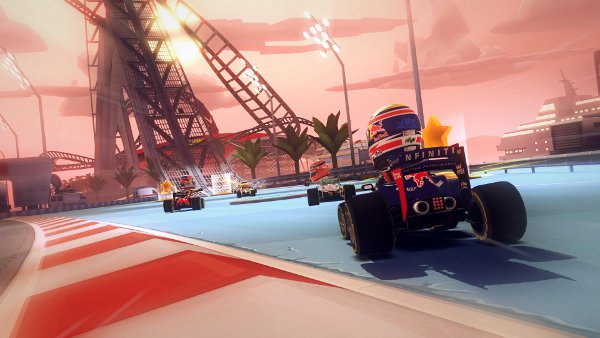 Codemasters Racing has announced that F1 Race Stars is now available for race fans down in Australia and New Zealand.  Not only that but those looking to try before they buy will want to check out the demo that has been released for the game too.  But that's not all in terms of content for the game today as those wanting to see before they try before they buy can check out the two trailers showing off some of the power ups.
As most can see, the trailer opts for a non-conventional style of mimicking a TV infomercial to show off what the KERS Boost has to offer in terms of gameplay and what players should be able to expect from it.  Which is a pretty novel idea to fit well into the style the game is designed around, but hold up as they also released a second similar trailer about another power up, the Bottle Rocket, embedded just below.
F1 Race Stars features the real F1 racing stars in a fun new way with the aforementioned power ups, as well as jumps, loops, and barrel-rolls.  With up to 4-player split screen and 12-player online, racers can contest each other on 11 different tracks inspired by real ones.
Those interested can check out F1 Race Stars on in Australia and New Zealand for Xbox 360 and PlayStation 3.