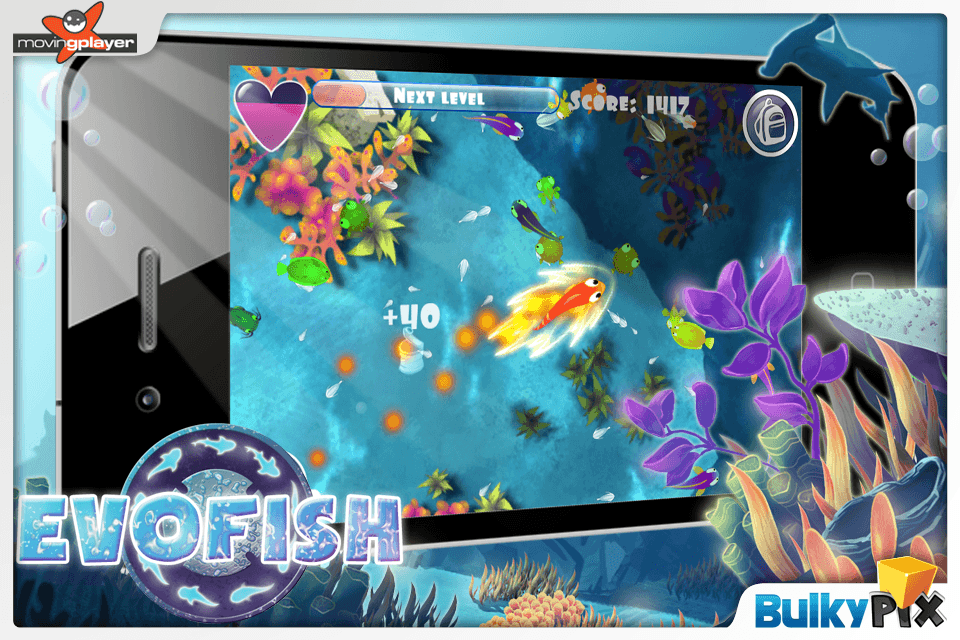 Evofish has been released onto the iOS App Store and that means players can try their hand at rising through the oceanic food chain.  Featuring 4 different species that progress through 12 stages of evolution as they eat those smaller than themselves and avoid being eaten by those bigger.  But don't be thinking that the player fish is the only one evolving, as the enemies and environment evolve with the player fish.
Additional features of the game include bonuses that can aid in the player fishes journey, from potions, to resurrection should something go array, and bombs to take out the fishy competition.  Evofish also has achievements on the on the Game Center, but even when those are all unlocked there are daily missions to keep players coming back.
Be sure to check out the trailer for Evofish embedded below and interested players can download the game for FREE on the iPhone or iPad from the iOS App Store HERE.