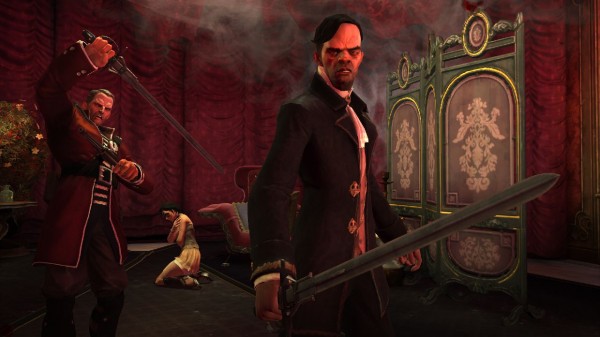 Whenever a new IP is developed by a company and released to the public there is always concern that the game may flop and damage the company. However that isn't the case with Bethesda's Dishonored. Yesterday Bethesda spoke with Destructoid about Dishonored's sales figures and how the game is actually performing above sales expectations.
Pete Hines of Bethesda stated:
"I can tell you that Dishonored is far exceeding our sales expectations, which is especially cool considering it's new IP facing a host of well-established franchises this quarter. We did terrific numbers again this past weekend, both in stores and on Steam, where Dishonored was listed as the #1 selling title over the holiday weekend. And Dishonored has really sold well overseas.

So, we're very pleased and appreciate all the fans that have supported Dishonored and Arkane. We clearly have a new franchise."
Obviously this is great news considering how fresh and exciting Dishonored was with it's combination of stealth, action and supernatural abilities. Of course some may argue that a sequel isn't necessary, it would certainly be beneficial for the company to turn this into a franchise which they seem to be doing.