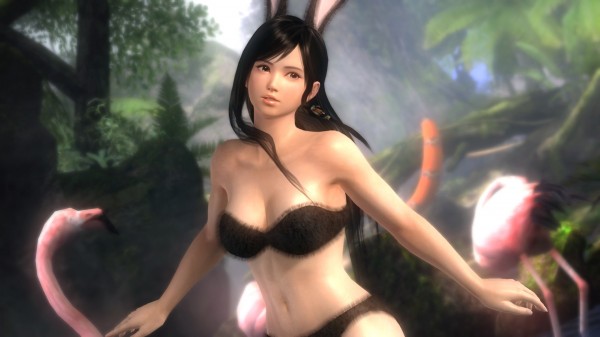 If you were following Dead or Alive 5 before it was released in stores then you probably know that a special Collector's Edition of the game was released which featured a number of exclusive outfits and a few special outfits were reserved for people who pre-ordered the game from a certain store.
Well if you didn't pre-order it or pick up the Collector's Edition you don't have to worry about those nice swimsuits you missed out on because Tecmo Koei has released all of the swimsuits as DLC for Dead or Alive 5 in a number of packages.
Players can pick up either the Angels, Devils or DOATEC Diva swimsuits for $2.99 or 240 MSP, three individual swimwear packs for $4.99 or 360 MSP or they can spring for the whole collection for only $12.99 or 1040 MSP, a significant discount from buying them all separately.
You may have already seen most of these swimsuits before, however you can check them all out again in one very high-res gallery below.