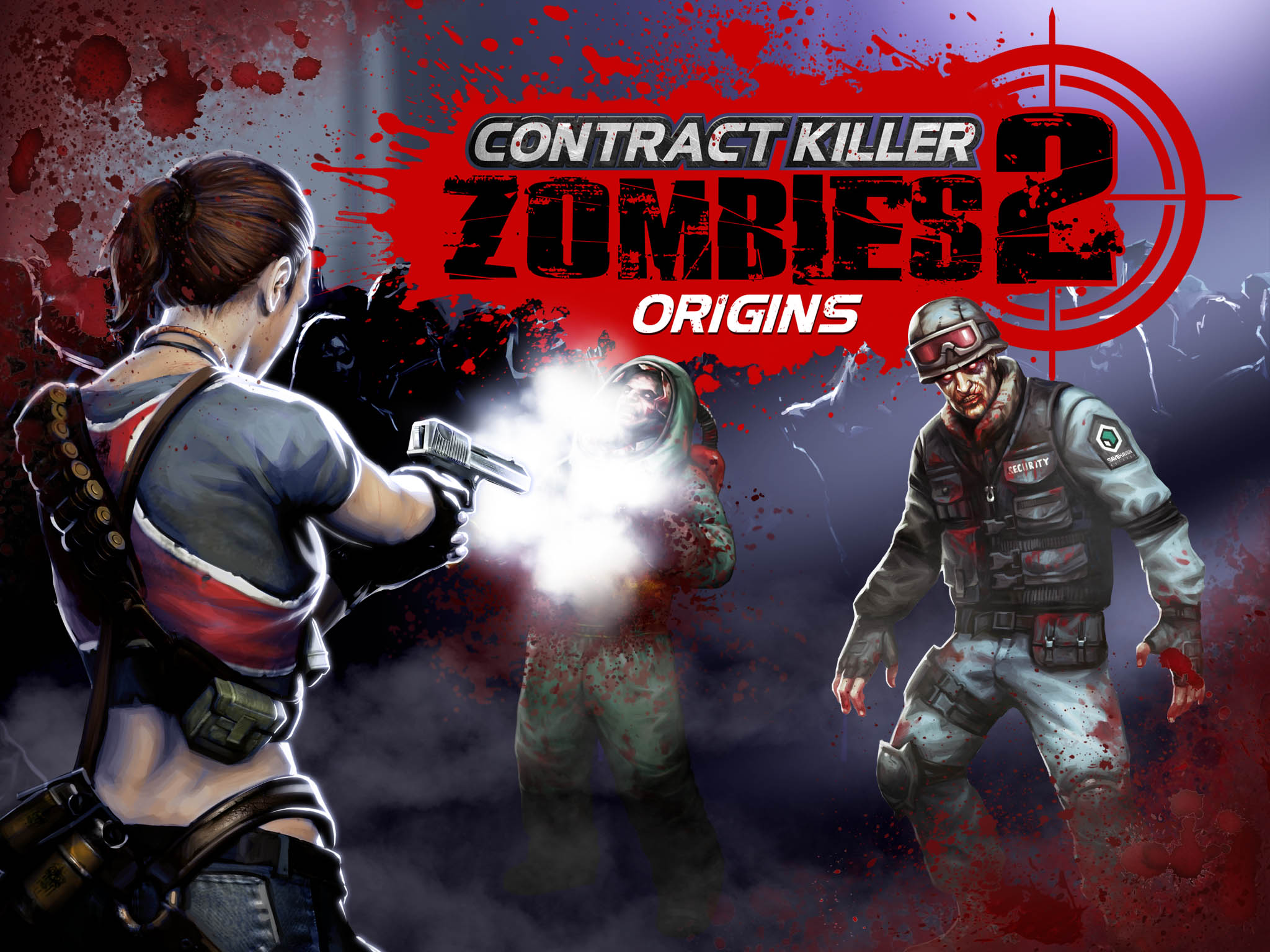 Glu Games have announced Contract Killer Zombies 2; the sequel to their original 1st-Person zombie shooter game. And this time, things are much different.
Contract Killer Zombies 2 is a 3rd-Person free-roaming action shooter that has the player embody Evelyn, who was the sidekick to the hero Shooter in the first game. Evelyn will encounter a variety of mission types during her time at the Safehaven Research Lab, and will be equipped with multiple weapons (including a melee weapon) from the very start.
The following is an official list of features in Contract Killer Zombies 2:
Free-Roaming Third-Person Action: Fight through numerous locations in and around the Safehaven Research Lab.
New Survival Mode: Compete for the highest score by protecting a civilian from waves of zombies.
Multiple Mission Types: Save civilians, find provisions and clear escape routes to open new locations.
Heavy Artillery: Collect shotguns, machine guns, sniper rifles, grenades, axes, chainsaws, health packs and more.
Rankings: Track progress with Game Center Achievements and Leaderboards.
We've got first first screens and other imagery in the gallery directly below, as well as the first gameplay trailer underneath that. At first glance, there seems to be a great Left 4 Dead influence – on the enemy types at the very least. Check it out!