Those champion crazed kids over at Riot dished out a new champion sneak peek. I introduce to you Zed, the Master of Shadows. Wielding extremely sharp talon like blades, Zed withholds secrets of the ninja to provide a swift kill and effective disguise in the shadows. Did I mention he is a ninja?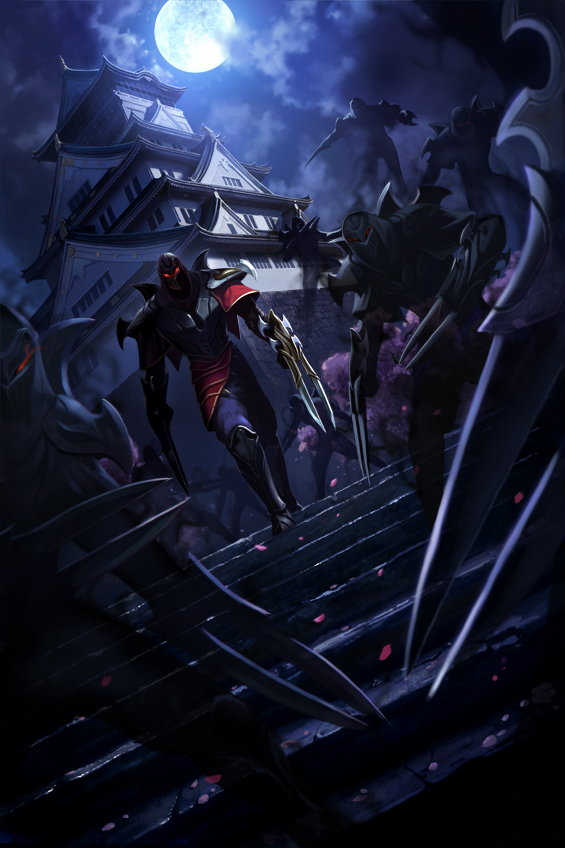 Should be interesting how this champion will be incorporated into the Fields of Justice in joining the ranks of fellow assassins. I doubt Zed will remain in the shadows too long during battle, but I could probably assure you many will not live long to tell the tale.
Stay tuned for the next "A new champion approaches… Zed" article for more details.