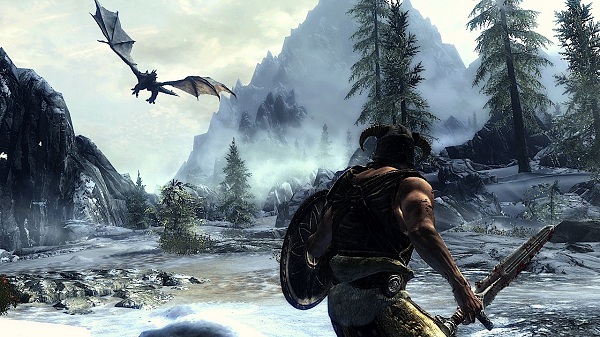 Bethesda's epic RPG Elder Scrolls V: Skyrim has received two impressive DLC packs Dawnguard and Hearthfire, with a third add-on pack Dragonborn hotly anticipated for release on December 4th…that is if you're a Xbox 360 user.
Yes as you may know Skyrim on Playstation 3 has been notorious to say the least with "performance issues" delaying DLC for the console. Yet in a recent tweet by Bethesda Game Studios this may all change:
To update: we're also close on new Skyrim content for PS3 and PC.

— BethesdaGameStudios (@BethesdaStudios) November 7, 2012
Referring to the upcoming Dragonborn DLC, this good news for both PC and PS3 players, the latter who have missed out on all that post-release gaming goodness. No date has been give for a PC or PS3 release.
The Dragonborn DLC will be available on Xbox 360 on December 4th for 1600 Microsoft Points.