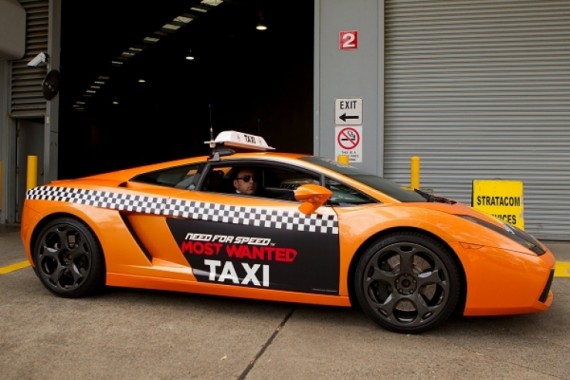 Recently EA Games Australia announced that they would be sending a Lamborghini Gallardo around the city of Sydney as the 'Most Wanted Taxi', a special promotional event set up to celebrate the launch of the Need For Speed: Most Wanted game.
Now that the taxi has hit the streets of Sydney, EA decided to release a behind the scenes video showing how they put the promotion together, specifically how they transformed the Lamborghini Gallardo into the 'Most Wanted Taxi'. The video also shows passengers travelling throughout the city and their experience in the beast of a taxi.
Be sure to check out the behind the scenes video below and let us know what you think in the comments section.