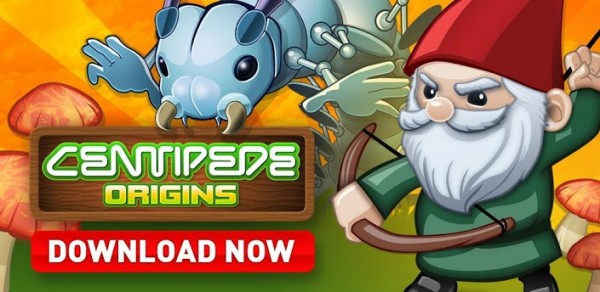 Starting today, the iOS and Android game inspired by the 1981 Atari arcade classic, Centipede: Origins is FREE! Fans of the original Centipede: this is your best chance for a nostalgia hit!
The price drop coincides with the release of a brand new update that includes all-new weapons, maps and gnomes for you to choose from. The update also adds iOS6 integration for in-game player challenges. So now, you'll have more options for squashing those pesky, plant-eating, garden-ruining bugs! That dreaded centipede has absolutely no chance now! You can also save your progress across all your iDevices via iCloud!
To download Centipede: Origins for the iOS, visit the iTunes Store!