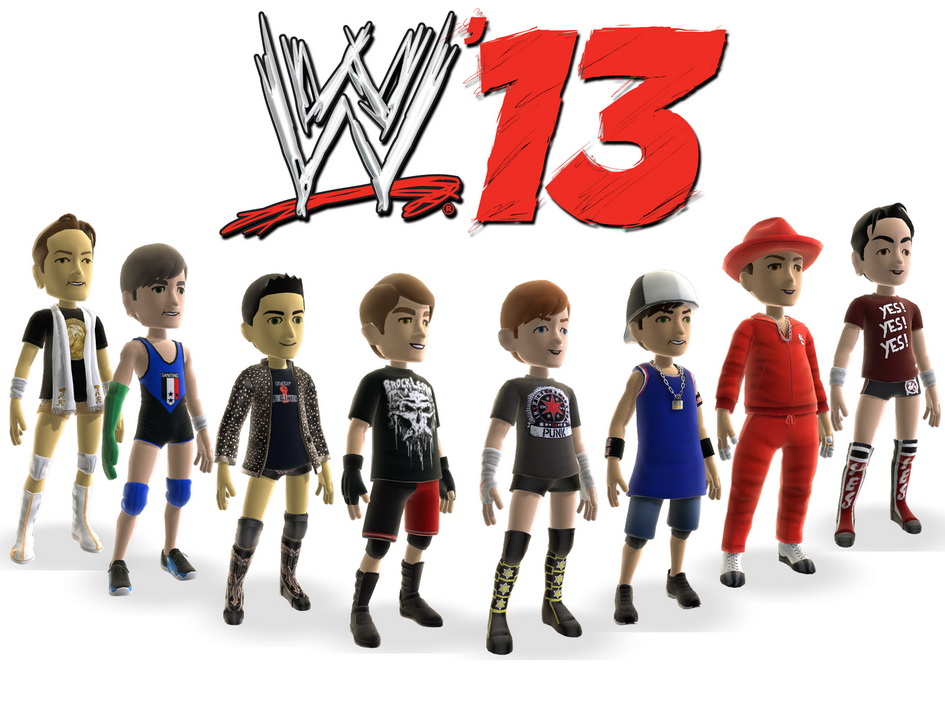 THQ has just announced additional avatar items for WWE® 13.  Featuring a variety of apparel choices from popular WWE Superstars of today, including WWE '13 cover Superstar CM Punk, John Cena, Daniel Bryan, Brock Lesnar, RYBACK and many more, the items are available now via Xbox LIVE Marketplace for a suggested retail price of 320 Microsoft Points each.
The WWE '13 avatar items are as follows:
Alberto Del Rio Outfit
Brock Lesnar Outfit
Brodus Clay Outfit
Chris Jericho® Outfit
CM Punk "Best in the World" Outfit
Daniel Bryan "YES!" Outfit
John Cena "Doctor of Thuganomics" Outfit
Ryback Outfit
Santino Outfit
Zack Ryder Outfit
WWE '13 will be available for on Xbox 360, PlayStation 3 and Wii and will be out on the 1st November 2012 in Australia.  For more information, please visit wwe.thq.com, facebook.com/WWEgames and twitter.com/WWEgames. Which WWE superstar will you pick? Check them all out below!