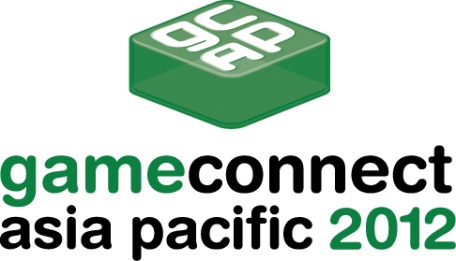 The thought came like a very pleasant slap in the face. I was sitting in an auditorium at the Melbourne Convention Centre last week, as part of Game Connect Asia Pacific (GCAP, to everyone who's ever spoken it aloud).
Obsidian Entertainment's Chris Avellone was discussing in detail the design of Fallout: New Vegas, one of my favourite games. The story structure has always fascinated me: discovering little pockets of narrative while wandering the Wasteland was largely responsible for the 170-odd hours I sank into it. It seemed to be the most appealing element for a lot of players, so when Avellone placed narrative at the bottom of the production priorities list, I was surprised. I immediately jumped onto Twitter to "voice" that, and got involved in a discussion on the topic with game developers and writers I respect.
The slap came then, in the sudden realization of how engaged I was with the industry.
It wasn't the first culture I'd tried to get involved in. During my second year of uni, while undertaking a Professional Writing course, I had a short story published in the annual student-produced anthology. At the book launch at Readings on Lygon Street, I got my first real taste of the culture of Melbourne's amateur fiction and poetry circles.
As passionate as I was about the craft, I just couldn't connect with the community surrounding it. I had a conversation that night with a man who spoke to me like he was sitting in a high-backed armchair by the fire, with a glass of brandy and a cigar. We exchanged details of the novels we were each working on: his was about a father who struggles with drug addiction after the death of his daughter, who he'd accidentally killed with his car. Mine was a kid's story about pens, pencils and crayons battling for supremacy of the desks in an office. I wanted to write silly things, and not many others saw the value in it.
My stereotype-perpetuating, exaggerated descriptions aside, it felt to me that the community wasn't really welcoming, as a whole. I appreciated what it was, but it wasn't for me. I think worst of all was the subconscious assumption that I needed to keep my other passion quiet: after all, those video game things can't produce anything of artistic merit, right?
My (long-winded) point is that five years on, I've found a community that is incredibly welcoming, and actively encourages the kind of frivolity I was looking for, while still taking their medium seriously.
Events like GCAP are fantastic for indulging my (not-so-)inner gamer, writer, debater, ponderer and fun-haver, while meeting like-minded folk. Everyone is passionate about their own fields, and it's enlightening to mingle with people from schools as varied as animation, programming, environment and character design, sound design, writing, journalism, marketing, business, architecture, and various sciences.
The exciting results of this mash-up of skills was demonstrated first thing Monday morning, with a showreel of Australian-produced games and animations. This four-minute video makes you appreciate the work coming out of the local industry, and might inspire you to contribute to it – fitting, considering the theme of this year's GCAP is "Inspire".
The Victorian Parliament Member for Prahran, Clem Newton-Brown, took to the stage for a couple of announcements, including a new funding program from the Federal Government for independent start-ups, the details of which are to be released in the next few weeks.
To the delight of locals (and maybe to the annoyance of interstate visitors), he suggested that Victoria, especially Melbourne, might be considered the hub of the games industry in Australia. As a local, it definitely feels that way: between GCAP, the Freeplay Independent Games Festival, the Games For Change Festival, ACMI's Game Masters exhibition, and a particularly active chapter of the Independent Game Developers Association, there's always something gamey on. And now international industry eyes will be turning towards Melbourne next July: rumours had been flying around, but that morning Melbourne was officially declared as the host city for PAX Australia in 2013 and 2014.
Unfortunately, the news was leaked onto Twitter about twenty minutes earlier, so the surprise was somewhat spoiled. Still, it's a great time to be a Melbournian.
With the entree of announcements and feigned surprise out of the way, the two-day main course of GCAP began with the keynote speech, as thatgamecompany's Robin Hunicke discussed the journey of Journey. Sadly I'm yet to try the game, but it's on several mental lists of mine, including "games I need to play" and "reasons I regret choosing Xbox 360 over Playstation 3".
Journey was already pretty high on those lists, but Robin's passionate discussion and general outlook definitely bumped it up a few slots. As evident in the final product, emotion and character were the focus of the design process, and while it wouldn't suit every project, there was no doubt about its effectiveness. She wove a fantastic sense of whimsy and playfulness through the presentation, and by the end I think I developed a little (entirely professional, mind you) crush.
The afternoon session, Chris Avellone's design master class, stood as an interesting counterpoint. It was still an informative talk, communicated with a lot of enthusiasm, but the focus was of a more technical nature. As mentioned earlier, Avellone had a tendency to prioritize the gameplay over narrative and emotion – and that's great. Taken together, Avellone and Hunicke demonstrated that the development processes can vary from studio to studio, and the resulting games can be equally enjoyable, while mechanically very different.
This encouragement of both approaches to development was evident all through GCAP. For every technical class in the Unreal or Unity engines, there was a discussion on character creation or atmosphere, or the culture of the medium.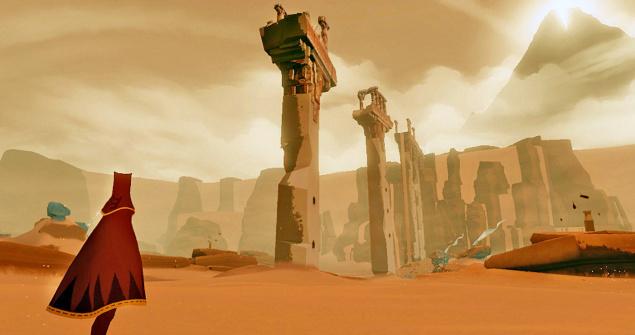 Arguably, the drinking and game-playing at ACMI that night constituted a lesson in the culture of the community, but Sheri Graner Ray's discussion on diversity the next morning was a little more direct. To be honest, it's not something I've given a lot of thought to, but the session went a long way towards changing that. I was already of the mindset that it should be obvious to people that diversity is good, but Ray backed it up with facts and figures: it's literally good for business, on the whole. I know, that's a rather unromantic way to look at it, but if that's what it takes for those who can't already see the importance to consider branching out when hiring, well, that can't be all bad.
It's often touted that almost 50% of gamers are female, but on the other side of the controller, only 11% of those making the games are female. There's an obvious discrepancy there, and potentially a huge, untapped market.
The trap though is not to sacrifice the quality of the product for the sake of diversity. It won't help anyone to hire unqualified people purely based on their nationality or gender. The focus should be on enticing those people to develop the skills in the first place.
Looking around the room with a newfound perspective, I noticed quite a diverse range of faces – I mean, amongst all the white, 20-something, male faces of varying degrees of beardedness. There's still a fair way to go, but it's getting better.
And that's why we need you. Whoever you are, whatever you do, if you have the interest, you have something to bring to the table. Get involved in your local IGDA chapter, and attend these kinds of events.
Come say hi, we're more welcoming than the first friendly town in an RPG.