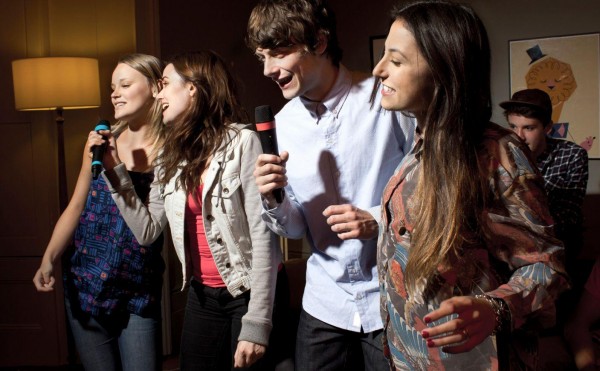 SingStar was once the king of the sing-a-long music market, and still is to an extent. Today, it was announced that the karaoke classic will be available via the XMB for download at no additional cost on the Playstation 3, letting players jam to their favorite tunes all over again.
Of course this downloadable version will have some new perks, which have all been announced today as well.
Whether you're planning a Halloween party, or just need an excuse to bring some friends together, getting started couldn't be easier; just turn on your PS3 and select the Game category on the XMB. Underneath that you'll see SingStar ready to install. Follow the on-screen instructions and you're good to go!
You can now play SingStar using the PlayStation Eye camera, which will pick up your star vocal performance via its built-in microphone. Now everyone at the party can sing along as a group – there are no more excuses for anyone hogging the limelight! Remember to share those weird and wonderful party performances with the SingStar community and with your friends on Facebook.
Other features include:
· New to the SingStore®and SingStar? No problem. Some short demo songs are available to download so you can try it out for free.
· Nearly 3000 songs available for download in the SingStore and plus regular store updates.
· Play all your songs from PlayStation 2 and Playstation 3 disc collection using disc swap, now with easy access straight from the song carousel screen.
· SingStar microphones, official wireless headsets, and other common USB microphones are all supported.
· Use PlayStation Portable or PlayStation Vita to create playlists using SingStar Remote.
· Instantly share performances with the SingStar community and friends on Facebook.
· Acquire new trophies.
You can download SingStar this Thursday from the XMB, so dust off those old mics and get ready to go back to the singing game that made the biggest mark this generation.