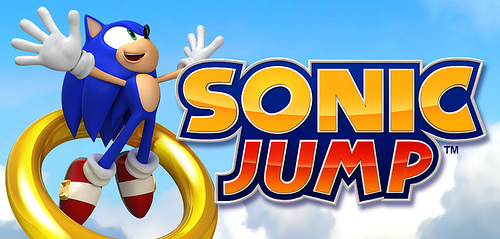 While fans of of Sonic the Hedgehog are still twiddling their thumbs waiting for SEGA to announce the next "mainstream" Sonic game, a smaller, lesser known title called Sonic Jump has already been announced, developed and set for a quick release. SEGA recently posted on twitter that Sonic's next outing, on ios of all things, is set for release on the 18th of October. That's two days away! I know the Blue Blur is famous for his speed, but the rapid rate at which this title was announced, developed and published has to be some kind of record.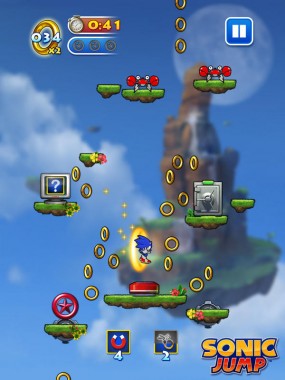 Sonic Jump is going to be made available on Ipod Touch, Iphone and Ipad devices this Thursday for $1.99US/AUD. The core game mechanic appears to feature our speedy little friend making continuous vertical climbs and jumps, most likely in a variety of environments. If this sounds familiar to those of you who enjoy Doodle Jump, then you'd be right. However, little known fact, this title is in fact the THIRD Sonic Jump game to be released. The original two games of the same title were released in 2006 and 2008 on SEGA' cafe in Japan and SEGA Mobile as downloadable mobile titles on the phones of that day and age. (Obviously before the mass proliferation of the Idevice.)
The original games featured identical mechanics where players took on the role of Sonic to jump and chase after Dr Eggman. This recent release seems to feature more of the same. (Although perhaps they might add a selection of characters this time to mix it up?) Probably not what one would call a "must-have" in an already large catalogue of Sonic titles, but what self respecting Sonic fan would pass up a new Sonic game for only $2?