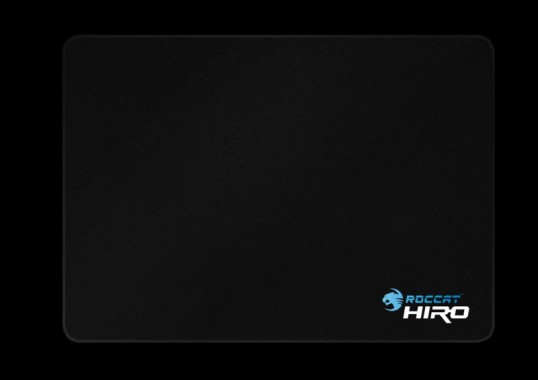 Today ROCCAT unveiled their latest mousepad, Hiro, which is shown to be one of the most durable mousepads on the market. By utilising a new bonding process, the team are claiming that this mousepad won't ever fray or get damaged. This claim comes after their patented pair-bonding process uniquely binds the top layer material with the lower layer material to create an unrivaled durability.
The mousepad also boasts a unique silicone based surface with complex 3D patterns to assure the ultimate gliding experience on both the X and Y axis. On the mousepad, Roccat had this to say:
"With the Hiro, we are yet again bringing true innovation to gaming," says ROCCAT Founder and CEO, René Korte. "Frayed edges are a thing of the past with this mousepad. And its groundbreaking, one-of-a-kind surface delivers speed and precision that will thrill even the most demanding gamers. We built the Hiro using only the most advanced materials and construction methods – so gamers can rest assured their pad will provide max battle durability and performance, mission after mission."
Be sure to check out the official website for more info.