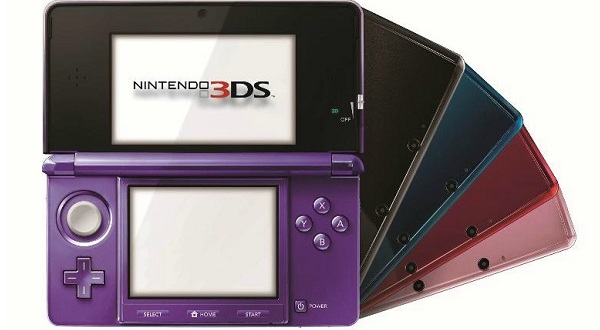 Just because the Wii U is right around the corner does not mean Nintendo has forgotten about the 3DS. Today, the holiday line-up for the service was announced, bringing together names such as Suda 51, Level-5, and a good number of classics to the platform.
Let's take a look at what was announced, starting with the original games.
NightSky launches Oct. 25. NightSky is an action-puzzle game that offers an ambient game-play experience with cerebral challenges that fill uniquely designed, picturesque worlds. Each of these worlds is broken into different areas in which the player must maneuver a sphere by using realistic physics to advance.
Crashmo launches Nov. 22. Players can embrace the laws of gravity and challenge themselves with a whole new kind of action-puzzle play in this exciting sequel to the critically acclaimed Pushmo. New gravity mechanics and gadgets like floating blocks, doors and move switches await, testing players' skills as they push, pull and slide each puzzle's colorful blocks in order to climb to the top. Just be careful where those blocks are moved—unsupported blocks will come crashing down. Crashmo contains lots of puzzles to test your brains, and enhanced puzzle-creation and -sharing features mean that even when all the puzzles are cleared, the fun never has to stop.
Fluidity: Spin Cycle arrives on Dec. 27, letting players tilt, turn and even rotate their Nintendo 3DS system 360 degrees to maneuver a puddle of water named Eddy through a maze-like, magical world. Change from liquid to a block of ice or a steam cloud to solve fun, gravity-defying puzzles and defeat Goop monsters. Fluidity: Spin Cycle features a new storybook setting to explore that spans the ages, from a lost world full of dinosaurs to the modern world and beyond.
Three original games from LEVEL-5 and several well-known Japanese collaborators will launch in the Nintendo eShop for Nintendo 3DS before this holiday season. The first of these games, SUDA 51's LIBERATION MAIDEN, is set 100 years in the future, when the president of Japan boards her Liberator, Kamui, and fights to free her country one region at a time. AERO PORTER by Yoot Saito and Yasumi Matsuno's CRIMSON SHROUD are also slated for release by the end of the year.
Get ready to unleash pedestrian-tossing pandemonium with Grace and Savannah in Tokyo Crash Mobs, a fast-paced action-puzzle game coming to the Nintendo eShop for Nintendo 3DS in early 2013. Players will need lightning-fast reflexes and an eye for strategy to survive the three chaotic weeks that lie ahead for our heroines, as they take on anyone and anything that gets in their way.
Next, the Virtual Console has a promising line-up planned as well, and it looks just as savory:
Mario Golf (launches Oct. 11)
Castlevania: The Adventure (launches Oct. 25)
Ninja Gaiden (launches Nov. 8)
Zelda II – The Adventure of Link (launches Nov. 22)
Wario Land II (launches Dec. 20)
Super Mario Bros.: The Lost Levels (launches Dec. 27)
YES! That is indeed Wario Land II and The Lost Levels you are looking at, and thankfully, the news doesn't end there. Nintendo also plan to release full retail versions of their 3DS titles to the service, much like New Super Mario Bros. 2. Those titles include Super Mario 3D Land, The Legend of Zelda: Ocarina of Time 3D, Star Fox 64 3D and Mario Kart 7, which will all be priced at $39.99 and are due out October 18th.
Fans of demos will also be receiving two for Style Savvy: Trendsetters, as well as Adventure Time, Sonic & All Stars Racings Transformed, Disney Epic Mickey: Power of Illusion, LEGO The Lord of the Rings, and Moshi Monsters: Moshlings Theme Park. I've said it before, but I am very impressed on the support Nintendo are giving the 3DS, and this holiday season looking simply wonderful when it comes to general releases.