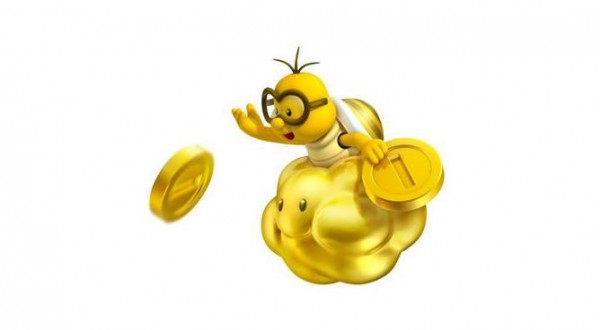 This is it folks. The day has come and Nintendo's first ever paid DLC is now out. New Super Mario Bros. 2 of course is the game that is getting the love, with new downloadable add-on level packs that fans of Coin Rush are sure to enjoy.
Here are some new details:

"Nintendo fans have really enjoyed the fun and competition of Coin Rush Mode, recently surpassing more than 100 billion total coins collected worldwide," said Scott Moffitt, Nintendo of America's executive vice president of Sales & Marketing. "These new packs offer completely new levels that fit into the New Super Mario Bros. 2 world, but offer new challenges that will keep players coming back for more."
The packs being released on Oct. 4 include:
Gold Rush Pack: Fun new courses that give novice players the best chance to collect lots of gold, and veterans the chance to set even higher Coin Rush records.
Coin Challenge Pack A: The New Super Mario Bros. 2 website will track the rankings based on the scores for this pack, enabling players to measure their scores against other tallies from around the world in these more open courses.
Nerve-Wrack Pack: Intense new courses designed for veteran players looking for new challenges.
These packs can be purchased with the following procedures: Players who are connected to a wireless Internet connection must first activate SpotPass in the game and receive a notification from New Super Mario Bros. 2.* After receiving the notification, the next time the player enters Coin Rush Mode**, a Shop icon will appear in the game. Players who have accessed the shop can then read information about the packs, including descriptions, difficulty ratings and the required storage space. As long as players have enough funds in their Nintendo eShop balance, they can then tap and purchase the packs they want all within the game.
Sounds easy enough, and this DLC is rather cheap too, with each pack costing only $2.50. The floodgates have been cracked open, so lets hope to getting more of this kind of DLC in the future, and also pray that Nintendo don't take lessons from some of the other guys.