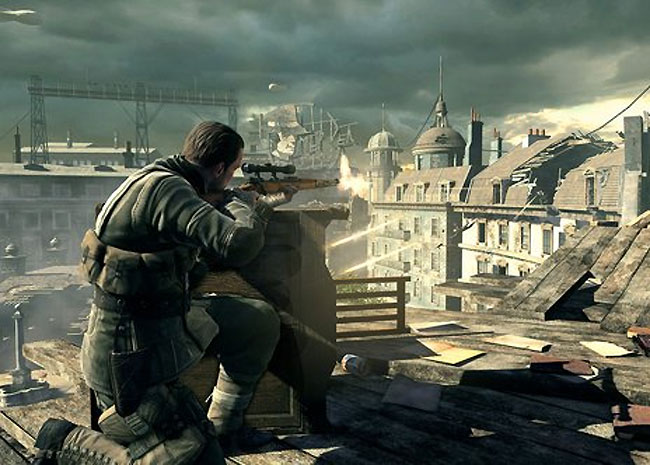 Rebellion has released some new free and pay DLC for the month of October.
Revealed just yesterday, players will receive the previously released pay multiplayer map, the Neudorf Outpost now absolutely free. As well as this fans can now try out the new on-line game types Dog Tag Harvest and Team Dog Tag Harvest (free-for-all and team deathmatch modes respectively). Similar to Call of Duty's Kill Confirmed game type, players must collect the dog tags of each enemy they successfully down to score the points necessary for victory.
The Landwehr Canal Pack is the latest pay DLC offering from Rebellion Developments. This brand new single player mission requires the player to stake out a night-time Berlin as they are tasked with the elimination of three key German Generals. Players will be tested to the limits of their marksmanship abilities as they devise and execute the precise plans needed to take their targets out. Also included are three new weapons to help get the job done, with some incredibly long lines of sight apparently on offer for the most daring of WWII snipers.
The two packs both free and paid, are now available for download from Steam with the Landwehr Canal Pack running players the small fee of just £2.99 (or $4.63 AUD).