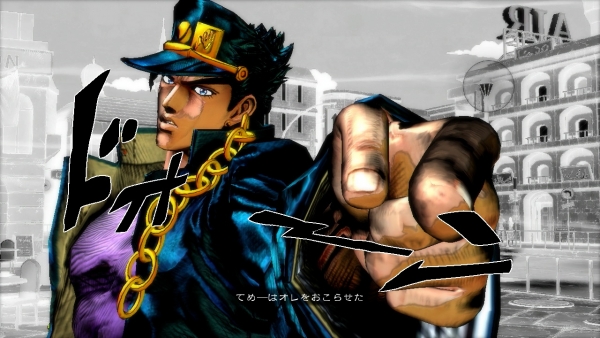 With the revitalising of the JoJo's Bizarre Adventure franchise in the Western world, one has to ponder whether Namco Bandai plan to capitalize on this by releasing the recently announced JoJo's Bizarre Adventure All-Star Battle in English speaking countries.
Considering that Capcom recently decided to re-release the original arcade fighter of the same name as a HD remake on the XBLA and PSN, it only makes sense that Namco Bandai would try to cash in on the growing interest in this enduring franchise. You can of course check out review of JoJo's Bizarre Adventure HD here.
Well one of the game's developers Hiroshi Matsuyama has gone on the record to state that they are indeed 'looking into' an English localization at this point, however they are 'still investigating' doing a localization.
The game is set for release in Japan on the Playstation 3 in 2013, no specific date has been revealed at this time. What do you think of an English localization for JoJo's Bizarre Adventure All-Star Battle? Let us know in the comments section.