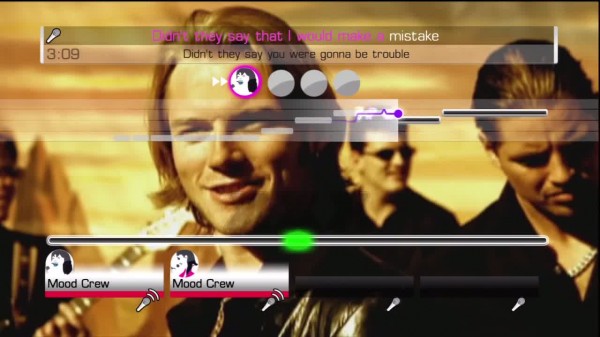 Everyone Sing from O-Games features 35 tracks from current chart-topping artists such as Nicki Minaj, The Wanted, Taio Cruz, Michael Bublé and Jessie J and will get your party started for a night of belting, intense (or friendly) competition and loads of fun! Songs too new for you? Not to worry because hits from the last few decades have been thrown into the mix as well including Take on Me by A-ha, All Night Long (All Night) by Lionel Richie, Picture of You by Boyzone and Achy Breaky Heart by Billy Ray Cyrus.
This party game which supports up to 4 microphones, features many modes to keep you and your friends entertained and singing all night long. The modes include Team Classic where two teams are pitted against each other with the song of their choice, the highest scoring team declared the winner; Last Man Standing where a team loses a life whenever someone from it sings badly so when a team loses all their lives, the other team wins;  and Tug of War, where two teams sing simultaneously and when one gets "pulled" across the centre line for singing worse for too long, they lose!
Everyone Sing is out now for PlayStation 3, Xbox 360 and Nintendo Wii with bundle packs available for either one or two Logitech USB microphones.