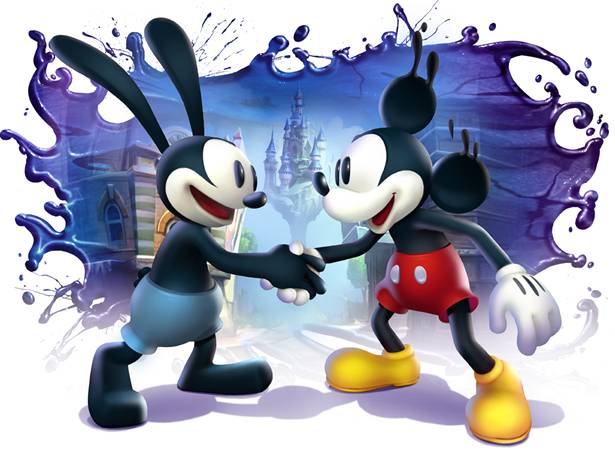 To celebrate the upcoming November release of Epic Mickey 2: The Power of Two, Disney have given us all two new video vignettes, in which the game's designer – Warren Spector – leads us through an introduction and overview of the Paint and Thinner mechanic, and the second playable character Oswald the Lucky Rabbit.
The following is the Paint and Thinner vignette. For those who are familiar with Epic Mickey, they will recognise these core abilities.

And this is the Oswald vignette. Though he was not playable in the first game, Oswald will be available for a second player to take control of in drop-in, drop-out co-op. When playing in single-player, Oswald will be controlled by the CPU.

Beyond showing you these new vignettes, we'd also like to let you know about a couple Australia-exclusive pre-order offers. If you pre-order the game at EB Games, you will receive a 40cm tall Oswald the Lucky Rabbit plush toy, which is otherwise not for sale anywhere! If that doesn't paint your canvas, pre-ordering at JB Hi-Fi will get you a bonus 260 page hardback comic collection – the 1st volume in Walt Disney's Mickey Mouse Classic Comic Collection!! Releasing on PS3, Xbox 360, Wii, Wii U, PC and Mac; pre-order now!