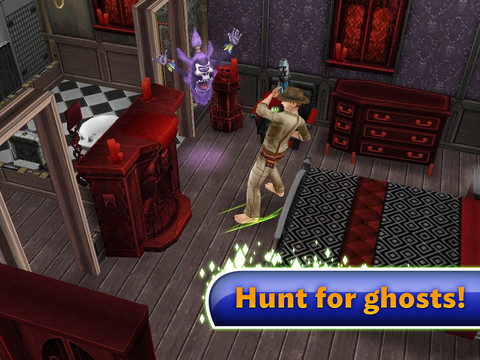 Plenty of news from EA Mobile this week. To kick things off, The Sims FreePlay is getting a big Halloween themed update. Sims will now be able to engage in ghost hunting, build costume shops, compete in a variety of activities against other Sims, create new plants, experiment with dangerous new food recipes, and meet Achovy the cat from Bejeweled Blitz and the Conehead Zombie from Plants vs Zombies. The Sims FreePlay is free on the iTunes App Store here, Amazon App Store here, and Google Play here. Check out the trailer below.
Additionally Theme Park is now available on the Amazon App Store and Google Play. Players are able to create their own theme park with roller coasters, water parks, go kart tracks, and other attractions while managing the shops in the park.
Need For Speed Most Wanted for the iOS received a new trailer today. The trailer shows off the new control options for the series including the new touch controls.
Finally, EA Mobile is celebrating Halloween with the Very Scary Sale. Halloween themed titles such as Plants Vs. Zombies and Dead Space are headlining the sale with games up to 85% off. The full list of titles are available on the Daily Deals site here.