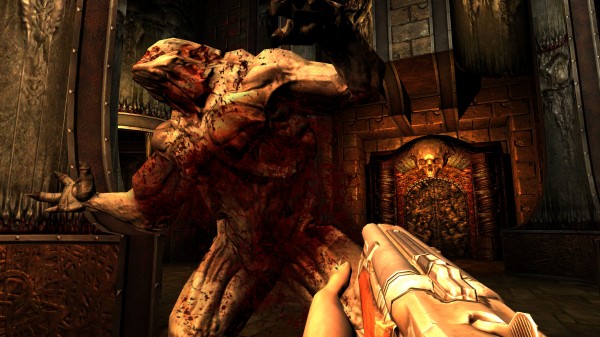 The capital letters and full spelling were absolutely necessary for this news piece. Doom 3: BFG Edition is in stores now, this means that the remastered version of the game is available for consumers everywhere.
Doom 3: BFG Edition features not only the enhanced version of Doom 3 and it's expansion packs, but also the first and second Doom games. The package will retail for $39.99 AUD on the PC and for $59.99 on the X360 and PS3.
On the game, Bethesda had this to say –
"Today we're bringing back id Software's genre-defining shooter, with the release of DOOM 3 BFG Edition" said Vlatko Andonov, President, Bethesda Softworks. "We are excited for new and existing fans to play the newly enhanced and extended DOOM 3 – and for them to have the opportunity to play the classic DOOM and DOOM 2 games."
For more information, be sure to check out the Facebook page.