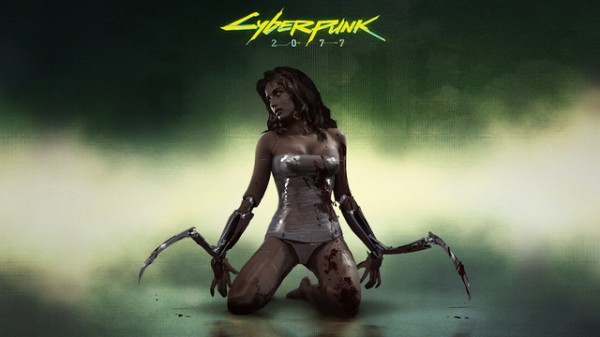 CD Projekt RED has officially unveiled the title of their upcoming RPG game that is currently in development. "Cyberpunk 2077" is set in the world created by Mike Pondsmith who is one of the founding fathers of the founding fathers of the genre and creator of the RPG, Cyberpunk. Mike Pondsmith said the following about Cyberpunk 2077:
"The team has to love the material. The Team has to want to be faithful to the material. The Team has to have the skills to execute the material and see that vision through to the end. They have to be on fire with the desire to make an extraordinary game. An that leads why, at last, to why we hooked up with CD Projekt RED."
Players will be thrown into the dark future of the year 2077 and into a world where advanced technologies have become both the salvation and the curse of humanity. They game will be set in the lively city of Night City and its surroundings. Players will be able to revisit places that are well known from its predecessor "Cyberpunk 2020", some of these include a combat zone over ran by gangs, the legendary Afterlife joint and the nostalgic Forlorn Hope.
The gameplay will consist of some aspects you may remember from "Cyberpunk 2020" which will all be adjusted to fit the sandbox perfectly. You will also get to use some of your favorite weapons like guns, rifles, implants, and best of all, dozens of gadgets.
No platforms or release date has been announced for Cyberpunk 2077 but it rumored to be releasing some time in 2014 or 2015.