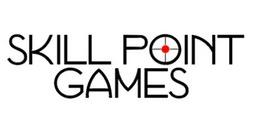 We're not exactly lacking choice when it comes to places to buy games. Between physical or online stores, shopping around is increasingly time-consuming, but increasingly rewarding.
This week another virtual store has opened its virtual doors on this virtual games shopping strip: the Sydney-based Skill Point Games.
Adrian Vergara, games journalist and founder of the service, says Skill Point's focus is to be Australia's cheapest games store. "We keep our margins low, because we're not all about our bottom line," he says.
Older games are constantly on sale at retail giants like JB Hifi and EB Games, so the differences may be negligible there. It will probably be new releases where the price differences matter most. Currently, both JB and EB list the Wii U console deluxe pack at $428, and most launch games at $99. This might come down a bit, but I wouldn't be surprised if they stay that high through Christmas.
Meanwhile, Skill Point Games are selling Wii U consoles for $10 less than RRP, and launch games for $20 less. It's unknown whether shipping will blow out the difference, but for now, those figures look good.
Vergara also takes pride in the store's dedication to providing quality customer service and quick delivery, and unlike other so-called "local" services (including the apparently-deliberately-misleading OzGameShop), the business will remain 100% Australian run.
Hunt down a bargain on the Skill Point Games site here, or follow them on Twitter or Facebook.