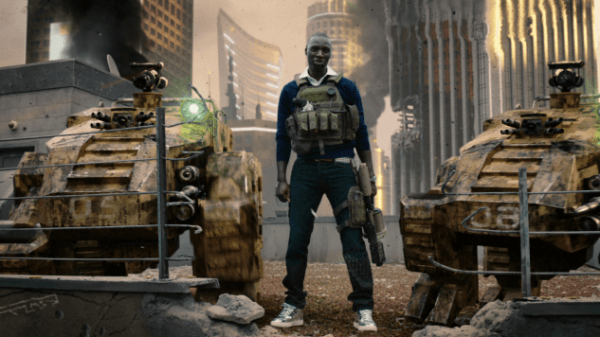 A new trailer for Treyarch's latest foray into the series, Black Ops 2 has been released. This is a live-action trailer which presumably shows off all the different cool gadgets and weapons you can use in the game, but of course in real life!
The trailer features big names like Robert Downey Junior of Ironman fame and the host of YouTube channel FPS Russia; Mister Kyle Myers. With cameos from Omar Sy and iJustine and directed by Guy Ritchie (who also helmed the Sherlock Holmes movies), this trailer titled "Suprise"  is certainly entertaining enough to stir up some hype for the game's imminent release.
In just two weeks, players will get to experience the new title and arguably the largest release of the year. With the motto, "There's a soldier in all of us", this high octane trailer will certainly turn some heads.
Call of Duty: Black Ops 2 will release on November 13th in Europe and North America for the PC, Playstation 3 and Xbox 360; with the Wii U version releasing on November 18th and 30th for North America and Europe respectively.