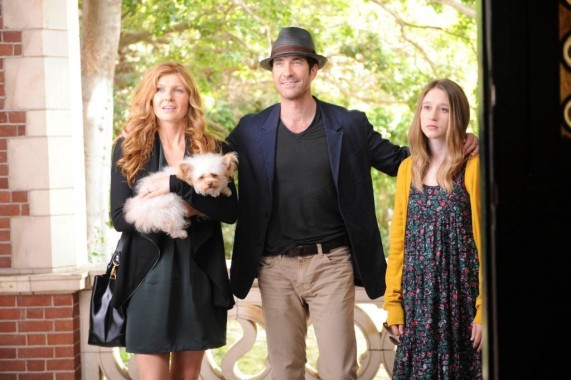 The first season of American Horror Story has been announced for release on DVD and Blu Ray. American Horror Story is an original psychosexual drama that is guaranteed to keep you on edge, with a huge amount of twists and turns along the way. Well written, and as addictive a thrill ride as any adrenaline-pumper, American Horror Story is guaranteed to suck you in.
With 17 Emmy Nominations and a Golden Globe and Emmy Award win for Jessica Lange, American Horror Story is certainly highly acclaimed. And with the second season of the show premiering recently, it's just in time for a season one marathon.
American Horror Story Season 1 will be coming to DVD and Blu Ray on October 24, 2012. The DVD set will be $39.98 when it comes out – Preorder it HERE
Are you an American Horror Story fan? Keep an eye out on the site for recaps for the new season, as well as the other new fall TV shows.