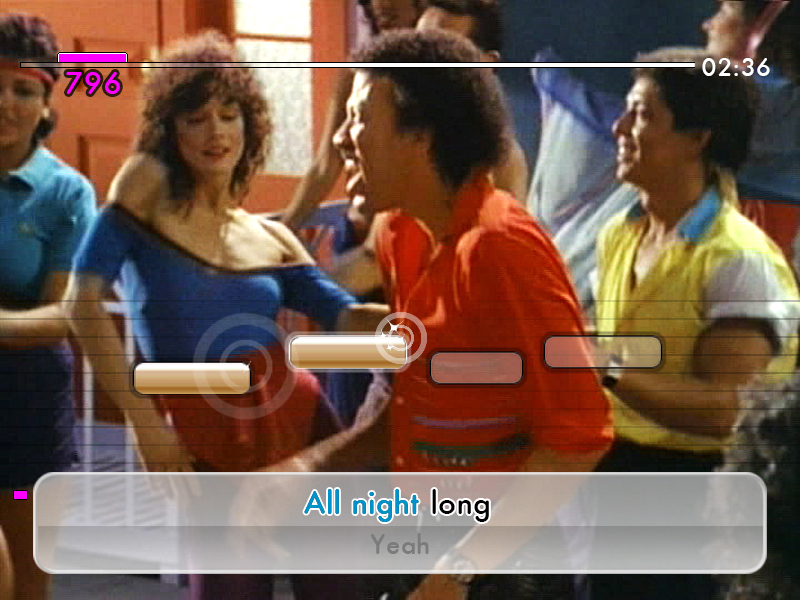 Over the last two weeks, we found out that classic 80s hits such as Kylie Minogue's catchy I Should Be So Lucky and Cyndi Lauper's pop ballad True Colors have made it to Nordic Games' tracklist for their upcoming music video game We Sing 80s. Eight tracks have been revealed this week with four more Billboard Hot 100 #1s: Starship's Nothing's Gonna Stop Us Now, Lionel Ritchie's All Night Long (All Night), Toto's Africa and The Human League's Don't You Want Me. The other four are Queen's I Want to Break Free, Frankie Goes to Hollywood's The Power of Love, Sade's Smooth Operator and Cameo's Word Up! The last eight tracks to round out the thirty of We Sing 80s' tracklist will be announced next week.
Tracks that were previously announced:
Kylie Minogue – I Should Be So Lucky
Spandau Ballet – True
Musical Youth – Pass the Dutchie
Yazz and the Plastic Population – The Only Way Is Up
DeBarge – Rhythm of the Night
Smokey Robinson – Being With You
Roxette – The Look
Cyndi Lauper – True Colors
Tears for Fears – Shout
Yazoo – Only You
Lisa Stansfield – All Around the World
Paula Abdul – Straight Up
Simple Minds – Alive and Kicking
Baltimora – Tarzan Boy
We Sing 80s will be released in September 28 for the Nintendo Wii. In the meanwhile, head to the Facebook Jukebox app for your chance to win a copy of the game by correctly guessing one of the songs that will be revealed next week!