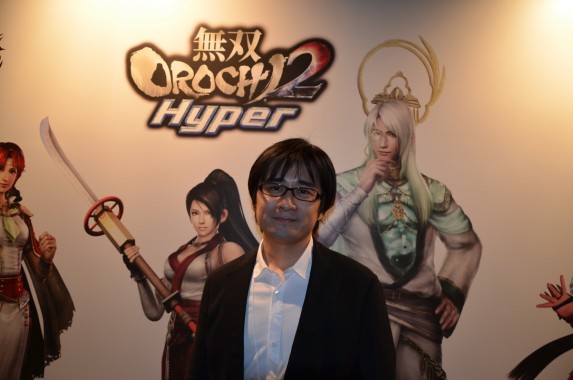 Dynasty Warriors has been an extremely successful series, and for good reason. There is an absolutely huge amount of choice in terms of the characters, an interesting storyline, and it's set in an exciting context.
We got to talk to Akira Suzuki from Tecmo Koei about Dynasty Warriors 7: Empires, as well as the other game he produced, Warriors Orochi 3 Hyper (the second re-release of Warriors Orochi 3, with two character additions for the Wii U). He gives us a little background to the games, for those of you who aren't familiar with the franchises, and talks a bit about what these new chapters provide for the franchises.
Along with talking shop, he also tells us what his favourite Dynasty Warriors game is, and who his favourite character is. What do you guys think? Do you agree with Mr Suzuki on his choices?
Dynasty Warriors 7: Empires will be coming out on the Playstation 3 in Japan on November 8, 2012 and in February for the US. Warriors Orochi 3 Hyper will be coming out on the Wii U in Japan on December 8, 2012 with a release date yet to be announced for the US.
Make sure to check out the rest of our TGS 2012 coverage HERE!