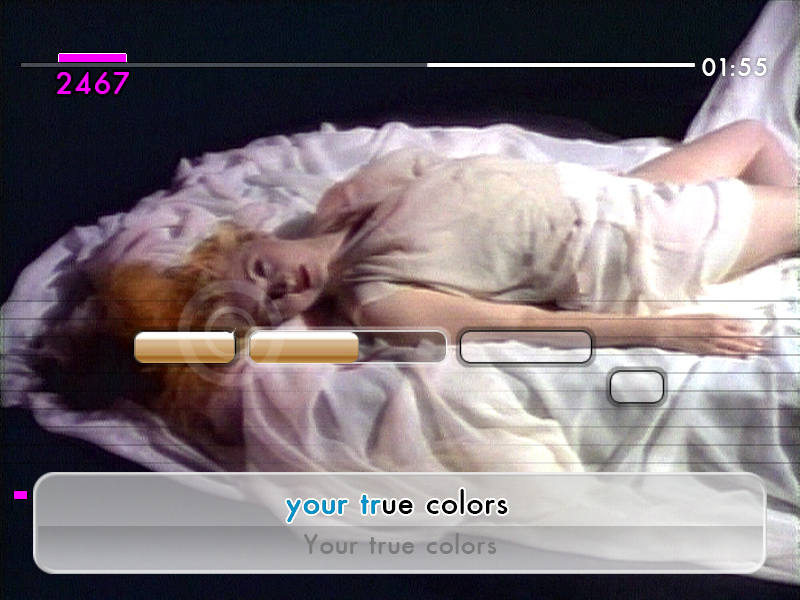 Nordic Games has revealed the second batch of songs that will feature in their upcoming music video game, We Sing 80s. The game, which will be released in September 28 for the Nintendo Wii, will feature 30 hits from the 80s and Nordic Games has been gradually announcing songs from the tracklist every week through the Facebook Jukebox app. This week's batch includes three US Billboard Hot 100 #1s; Cyndi Lauper's True Colors, Tears For Fears' Shout and former American Idol judge, Paula Abdul's Straight Up. Joining them are Yazoo's Only You, Lisa Stansfield's All Around the World, Simple Minds' Alive and Kicking, and Baltimora's Tarzan Boy.
Tracks that were previously announced:
Kylie Minogue – I Should Be So Lucky
Spandau Ballet – True
Musical Youth – Pass the Dutchie
Yazz and the Plastic Population – The Only Way Is Up
DeBarge – Rhythm of the Night
Smokey Robinson – Being With You
Roxette – The Look
Head to the Facebook Jukebox app for your chance to win a copy of the game by correctly guessing one of the songs that will be revealed next week!