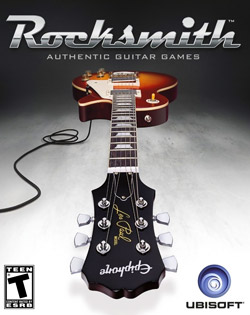 Are you excited for Rocksmith? Well you should be as it's release is soon to take place on the 27th of September for Consoles and 18th of October for PC.
In anticipation of it's launch Ubisoft have released a beginner and expert trailer that shows off the gameplay of the Rocksmith 'game'.
The game revolves around players learning to play real guitar by playing the game. It is a very creative spin on the music genre that has gotten somewhat stale in recent times.
You can check out both tutorial trailers below. Be sure to let us know what you think in the comments section below.
Beginner Tutorial: 
Expert Tutorial: