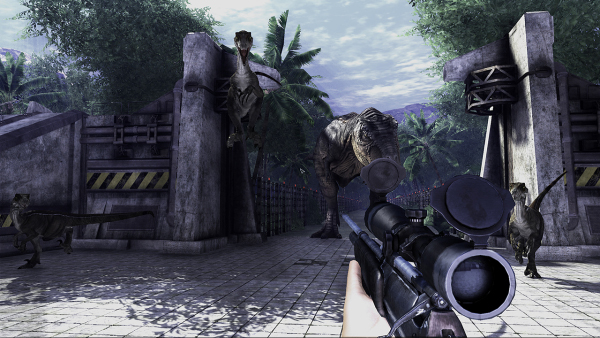 The new game Primal Carnage, made by Lukewarm Media, is finally up for pre-order. For those of you who don't know exactly what Primal Carnage is, it is a dinos vs. humans deathmatch game to where you play both roles as the hunter and the hunted at the same time.
For $14.99, gamers will get a Steam key that will grant them early access to Primal Carnage in the closed beta, as well as an exclusive feathered raptor skin when the game launches later this year.  You can pre-order the game from the official website here. Get in early and experience class-based online combat unlike anything else on the market and the best dinosaur game to date.
Primal Carnage is set to release on Steam and PC this fall.