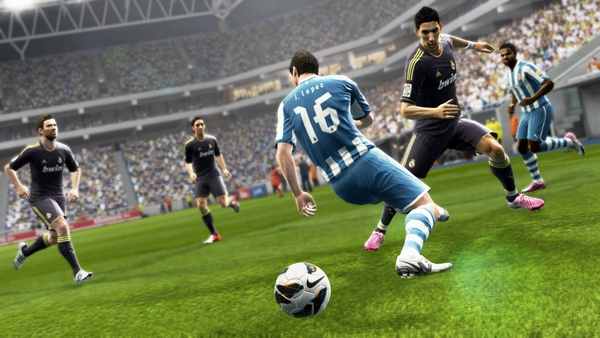 Konami have revealed the release date for Pro Evoultion Soccer 2013 for its fans in North America. The release date is September 25. It will be a battle of two series as FIFA 13 will also be released on September 25. Just days earlier, Konami announced an Australian release date of September 20, seven days before the Australian FIFA 13 release date of September 27. These release dates are for the Playstation 3, Xbox 360 and PC.
As pre-order goodies, a UEFA Champions League steelbook edition will be available (see the Australian release date article for more info), as well as a Copa Libertadores steelbook edition. These steelbook editions are available at any GameStop (US) or EB Games (Canada).
PES 2013 will feature three major club competitions: the UEFA Champions League, the UEFA Europa League and the Copa Libertadores. PES 2013 will feature 'PES Full Control', allowing full control of aspects of the game, Pro Active AI, where AI will react as in a real football game and PlayerID, where the world's greatest players are instantly recognizable by how they look, move and play. Release dates on other platforms will be announced soon.