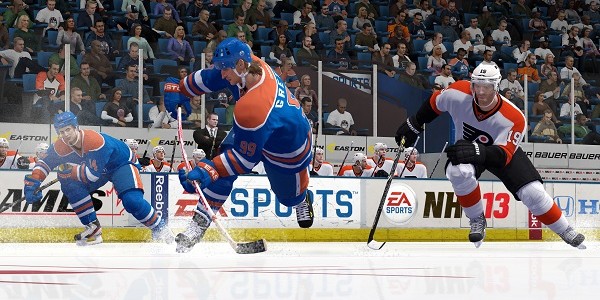 It's that time of year again where the slew of EA Sports games all seem to come out at once. Madden and NCAA Sports have already had their turn, so it is now time for the latest iteration in the NHL franchise to step up to the plate.
The newest iteration has a host of new features including:
 More than a thousand new animations
A more realistic physics engine
A brand new A.I system, promising to be more "true-to-life" in its decision making
Improved Goalies especially in regards to their athleticism
Revamped game presentation
NHL Moments Live
Revamped Hockey Ultimate Team
GM mode which allows you to create up a human controlled league with your friends including up to 30 different teams
NHL 13 is currently out now on Xbox 360 and PlayStation 3, so get your skates on and go check some people into next week. Be sure to check out the video below.