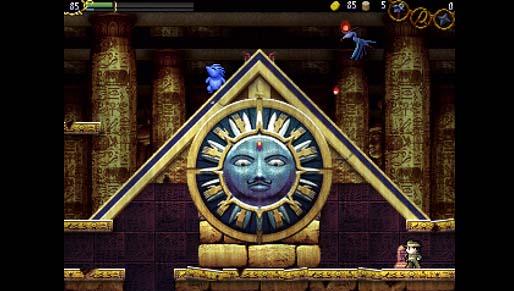 LA-MULANA is one title a lot of us thought we would never see appear on the Wii, but thankfully, it has been released in all of it's glory and can be downloaded for 1000 points, which is fantastic price considering the exploration romp clocks in at over 40 hours of gameplay.
Next up, a surfing sim of sorts has hit the 3DS by the name of Rising Board. Yeah, it's a bit odd to see such a title, but for $2.99, there is little risk and the game itself looks decent enough as it stands to warrant a look. UFO Interactive have also launched their LED handheld inspired retro-pocket, which includes 8 different games to partake in that are sure to give Game & Watch fans a nostalgia trip for the $4.99 price-tag.
Other than software, this is the last call for downloads of Pokedex 3D, which will be ending it's run on the 3DS soon for it's much more advanced kin that will be launching closer to the release of Pokemon Black & White 2. A demo is also available for THE "DENPA" MEN: They Came By Wave, which is an interesting little RPG that launches on the service on September 27th.