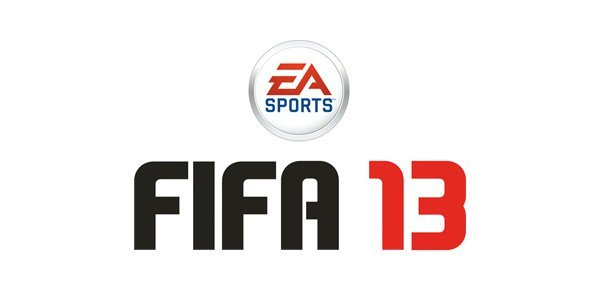 On Thursday afternoon, I was invited to a preview event for EA Sports' next FIFA title, FIFA 13. FIFA 13 is boasting changes to their mechanics as well as Career Mode, which brings international duty for both player and manager for the first time. As anticipation and expectations were high (as well as the view into the Sydney Football Stadium), is FIFA 13 going to impress the faithful? Well, I believe it will.
Garreth Reeder was the man who represented the development team behind FIFA 13. The online producer gave the members of the event a 20 minute presentation, giving all of us a quick look on what FIFA 13 will offer players when it launches on September 27. The main points to take away from the presentation were the new additions of gameplay, including Attacking Intelligence, Complete Dribbling, the Player Impact Engine and Tactical Free Kicks. Career Mode was discussed, with international duty the main highlight. FIFA Seasons makes a return with now division titles rather than just promotion. Ultimate Team is back with new features, including Icebreaker Flow to ease players into Ultimate Team.
But, you guys don't want to read about a presentation. No, you guys want my opinion on FIFA 13. Well, I can tell you that FIFA 13 is going to be a serious contender in the sporting game arena. First Touch Control helps recreates the realism of a real football match by adding a sense of unpredictability into a player's first touch with the ball. Instead of the football acting like a magnet as it touches the feet of a player, the player will try their best to bring the ball under their control. Whether it is successful or not is determined by various factors, such as pressure from opposition and the pass itself. Complete Dribblng is one of my favourite additions. It truly brings 360O dribbling. I loved it when my player would move to the side, looking for an opening to burst past the defender.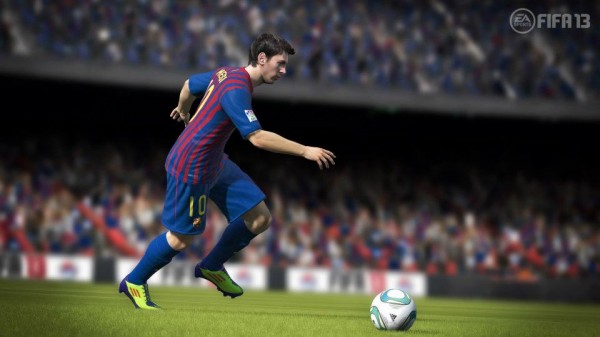 The Player Impact engine brings in an added physical element. The animations with the struggle for the ball were well executed. The updated engine includes situations off the ball. As in real football, defenders would only need to put attackers under pressure to force a poor touch. The same thing happens in FIFA 13 and it is great to see that. Attacking Intelligence provides the player various options in attack, allowing more creative attacking plays to fool your opposing defence. I can't really comment on Tactical Free Kicks as free kicks were rarely awarded. Penalties, however, were a different story. This build is not the complete version, but there were times where a penalty was awarded and it was not clear what it was awarded for. Other than that bug, there are no major bugs to report.
Then there are the Skill Games. These are available from the menu (which do look awesome, by the way) or while a match is loading. Skill Games are basically FIFA 13's competitive tutorial. Players will perform tasks and will be rewarded with points. There are four levels for each Skill Game. I didn't check out the menu but I did play them while the match was loading. They are surprisingly fun. It also helps that it brings a new level of accessibility for new players compared to other FIFA titles.
The club list is bigger than ever with a new league making an appearance: the Saudi Pro League. Also, if you are a Rangers FC fan, you can all relax and breathe easier. Browsing through the Rest of the World category of clubs, Rangers FC did make an appearance, confirming the Scottish Third Division club had reached a deal with EA to license their club for FIFA 13. Now they can play in the SPL as if nothing happened. New international teams have also been added, including the shock addition of India. Still, it's nice to see a wide selection of clubs and national teams.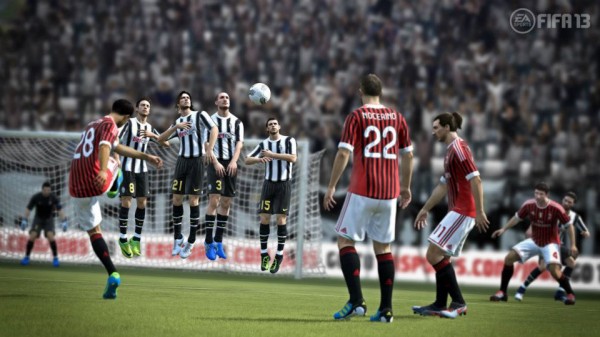 While most of my time was dedicated to actual gameplay, I did have a peek at this year's Career Mode. As I said earlier, international duty is the one of the new features for Career Mode. Players can choose to either play for their country (as a player) or manage any country (as a manager) when they reach a certain level of prestige. No matter what path you take, international duty will include friendly matches, qualifiers and major international tournaments. Transfer values have been revamped with the value of the player now determined by several factors, including morale, form and performance. Minor additions, such as manager jobs available during the season, board interaction and the ability to play European competition in the first season, have made it through, bringing this year's Career Mode to new heights. I am looking forward to taking the reigns of a manager in Career Mode.
I was able to ask Garreth a few questions about the various features of FIFA 13 after trying them out. Our first topic was international duty in Career Mode. It is a welcomed edition that did take some time getting implemented, but the power of the FIFA community does reach out to the developers, Garreth revealed. Garreth also revealed that each FIFA game focuses on different aspects. The team want to implement thousands of features and improvements into the series but must do so in increments. Accessibility was also a main theme with our chat. Garreth wanted to make sure new players will not enter the wilderness of FIFA feeling nervous, so that is why Skill Games were introduced. The same feeling was felt for Ultimate Team, as players would leave in confusion. The Icebreaker Flow will try to ease players into Ultimate Team. Also, I did check out the Sydney FC lineup and this version had no Alessandro Del Piero. I did ask whether the Italian superstar will feature in the Sky Blue. All I was told was to "watch this space."
FIFA 13 is certainly a football game trying to recreate real football and, so far, it is succeeding. Added gameplay elements are certainly a joy when compared to previous football games in the series and the always improving Career Mode is showing promise. While it does have a few bugs that need to be tend to, expect the complete version to remove the penalty bug I encountered. Outside of that, FIFA 13 is shaping up to be a must buy. Expect the goalfest that is FIFA 13 on September 27 in Australia and September 28 in New Zealand.