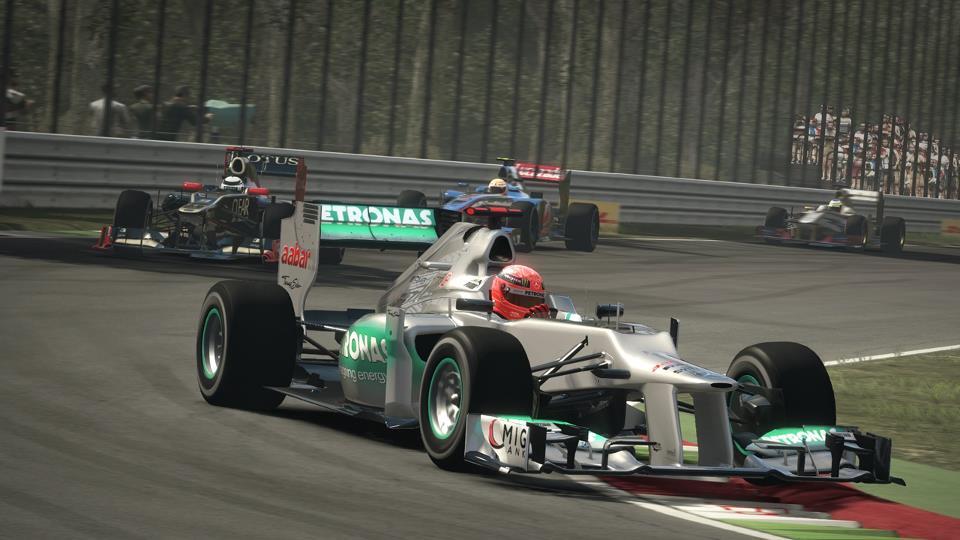 With F1 2012 only just having hit the shelves, Codemasters have released what will be the last of their developer diary videos, this time highlighting two brand new game modes included in the latest addition to the F1 franchise, Season Challenge and Champions mode. Additionally it also gives a slightly more in depth look into the 5 year Career and Multiplayer options.
Discussing Champions Mode, Stephen Hood, Creative Director for F1 2012 said "With six FIA FORMULA ONE DRIVERS' WORLD CHAMPIONS on the grid this year we thought it would be interesting if we made a scenario-based mode about trying to beat each of the champions across increasingly difficult challenges."
Season Challenge give players the opportunity to experience a full Formula One Career spanned over 10 races, starting from scratch with a low ranking team and each time racing a rival to unlock the next race level as well as the privilege of using that rivals vehicle in future races.
Fore more information please visit www.formulaone-game
F1 2012 is out now for XBox 360, PS3 and PC