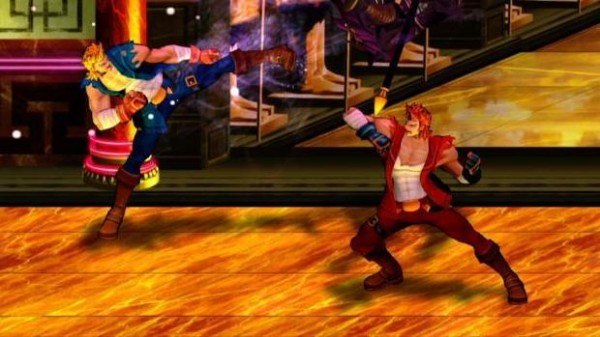 Double Dragon Neon released a couple of days ago on the Xbox Live Arcade and PSN, and it is definitely one of the finest breaths of fresh air we have seen in a while for not only the series, but the genre of beat-em-ups as a whole.
Our own review is coming soon, but while you wait, you MUST, and I do say MUST IN ALL CAPS…check out the awesome soundtrack for the game that WayForward are giving away for free. Yes, those fine falsettos, guitar riffs, and kick-ass 80's tunes in general really make the game into something truly epic, and you can download the OST in full form from the official website HERE.
Now go, fill your ears with candy.