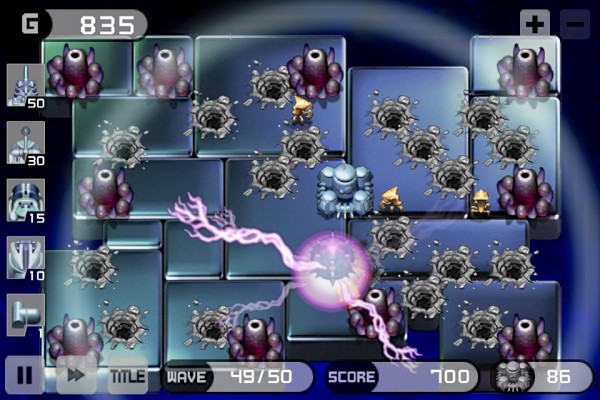 Mistwalker announced their newest game today. Blade Guardian is a real time tower defense strategy game. Players will need to skillfully deploy their units to funnel enemies into choke points and towards their doom. Featuring traditional Japanese video game art style, Blade Guardian introduces an offensive game to the tower defense genre. Players will be able to capture and upgrade enemy blades and deploy them against their former comrades in both defensive and offensive maneuvers.
The game also makes use of iOS device's motion sensing capabilities. Blades can be turned into Sphere Blades to roll over and crush enemies in a style reminiscent of a dark sci-fi Katamari Damacy.
Blade Guardian is slated for an October  1st, 2012 release for iOS.