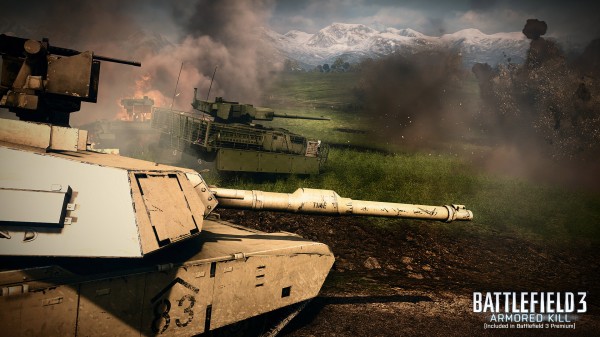 Players looking to get into the Battlefield 3 experience will now have next to no reason not to, thanks to the new Battlefield 3: Premium Edition hitting retail shelves for $69.99 AUD. This latest edition of the game includes the Battlefield 3 game as well as the Premium service that allows for players to get certain upgrades and all of the expansion packs at no additional cost as they are released.
For players who have not purchased this edition and have yet to pay the $50 fee to upgrade to the Premium service, they will find that they are still required to pay for each expansion pack at $23.95 each. As far as value goes, players who get this latest edition of the game will be getting well over $100 worth of content for only $69.99.
To quote the Press Release –
The Battlefield 3 Premium Edition includes:

Battlefield 3

: Among the fastest selling titles in EA's history, Battlefield 3 has sold more than 15M units since release. Lauded by game critics worldwide for its compelling single player campaign, intense co-op missions and its addictive and world-class multiplayer, Battlefield 3 has won more than 140 awards globally.

Battlefield 3 Premium

membership

: Battlefield 3 Premium is an innovative offering that includes immediate access to three digital expansion packs including Battlefield 3: Back to Karkand, Battlefield 3: Close Quarters and Battlefield 3: Armored Kill, as well as two week early access to the two remaining Battlefield 3 digital expansion packs including Battlefield 3: Aftermath coming in December and Battlefield 3: End Game coming in March 2013. These themed digital expansion packs introduce a massive amount of content including 20 new maps and weapons, four new game modes and more. Players will also receive new soldier and weapon camos, deeper personalization options, and advanced features making for the ultimate Battlefield 3 experience.

Battlefield 3 Multiplayer Head-Start Kit

: This kit automatically unlocks 15 different weapons, gadgets and vehicle upgrades so new players can immediately jump into the fight.
Be sure to visit your local retailer and secure your copy today. Also make sure you check out the official website for more info.