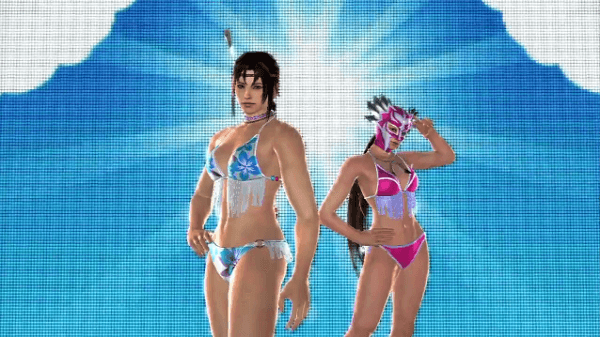 For  Tekken Tag Tournament 2 and possibly subsequent Tekken games in the franchise. The service is launching for the Xbox 360 and Playstation 3 and will be like a social community for players of the Tekken series.
Players who utilise the service will be able to track their personal statistics, create teams with friends, compete in events and discuss the game and it's strategies. On the service Namco Bandai had this to say –
"World Tekken Federation is a premium service that aims to connect players to the TEKKEN worldwide community in a way never before seen with a fighting game," said Carlson Choi, Vice President of Marketing for NAMCO BANDAI Games America Inc.  "Being able to unite the entire TEKKEN global community is an incredibly exciting initiative that will help extend the competitive nature of the series well past TEKKEN TAG TOURNAMENT 2's launch date."
The World Tekken Federation is able to keep players connected to the world of Tekken Tag Tournament 2 as it can be accessed through any online connected device. This means that Tekken players will be able to communicate and look up stats for fighters and other services wherever they are.
The service launches alongside Tekken Tag Tournament 2 on the 9/11/12 – US Date. Tekken Tag Tournament 2 will retail for $59.99USD.