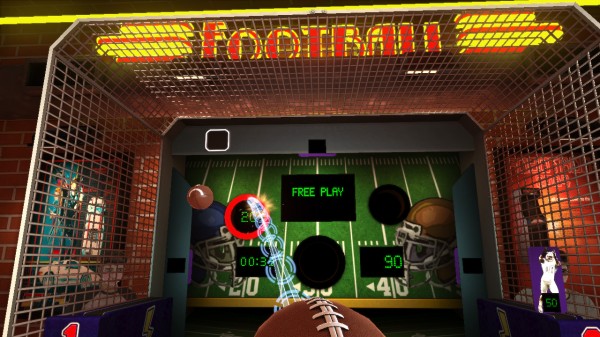 Warner Bros. Interactive Entertainment has announced the existence of Game Party Champions which will be a Wii U exclusive. Not the first in the Game Part franchise, it will put its own Wii U orientated spin on the mini-game compilation this Christmas.
With the Wii U GamePad players can compete in classic games such as ping pong and skill ball, and modern favourites such as table hockey and hoop shoot.
Game Party Champions offers three game modes: Quick Play, Story Mode and Party Mode. Players who are hungry for instant action can pick any game and start playing in Quick Play. In Story Mode, players try to outplay each other to prove they're worthy of the "World Champion" title.
In Party Mode, players can see if they are champions by taking their turns with the Wii U GamePad, while the others use Wii Remote controllers to grief (interfere) with their game. Players then spin a wheel to see what game they'll play next.