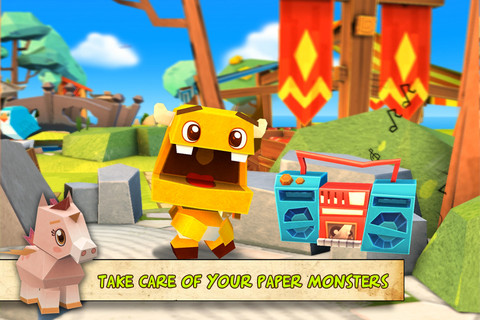 Monster life is the new free to play Gameloft game on iOS and it's an interesting blend of Pokemon meets Viva Pinata meets Nintendogs with the player required to collect 20 different adorable paper doll style monsters and raise them in the player owned and upgraded town then train them by embarking on an epic quest to save the world of Numa!
The citybuilder side of things is general fair for any Facebook style city builder but its the feeding, training and battling your monsters in 1v1 to 3v3 battles which should be the most interesting aspect, especially considering the timing based attacks based on reflex when the appropriate message appears on the screen.
Monster Life is out now for both iPhone and both iPad (DOWNLOAD HERE)  and is just the thing for anyone with that gottacatchemallitus.